Commitments
Teaching
The Department of Pathology has 23 academic staff. Teaching of the Pathology disciplines, such as Anatomical Pathology, Haematology, Immunology and Chemical Pathology, to undergraduate medical and dental students, research postgraduate students, active research on basic medical science and clinical pathology, as well as providing diagnostic pathology services to the Queen Mary Hospital are our missions.
Download our 2019 Brochure here for more information about the department.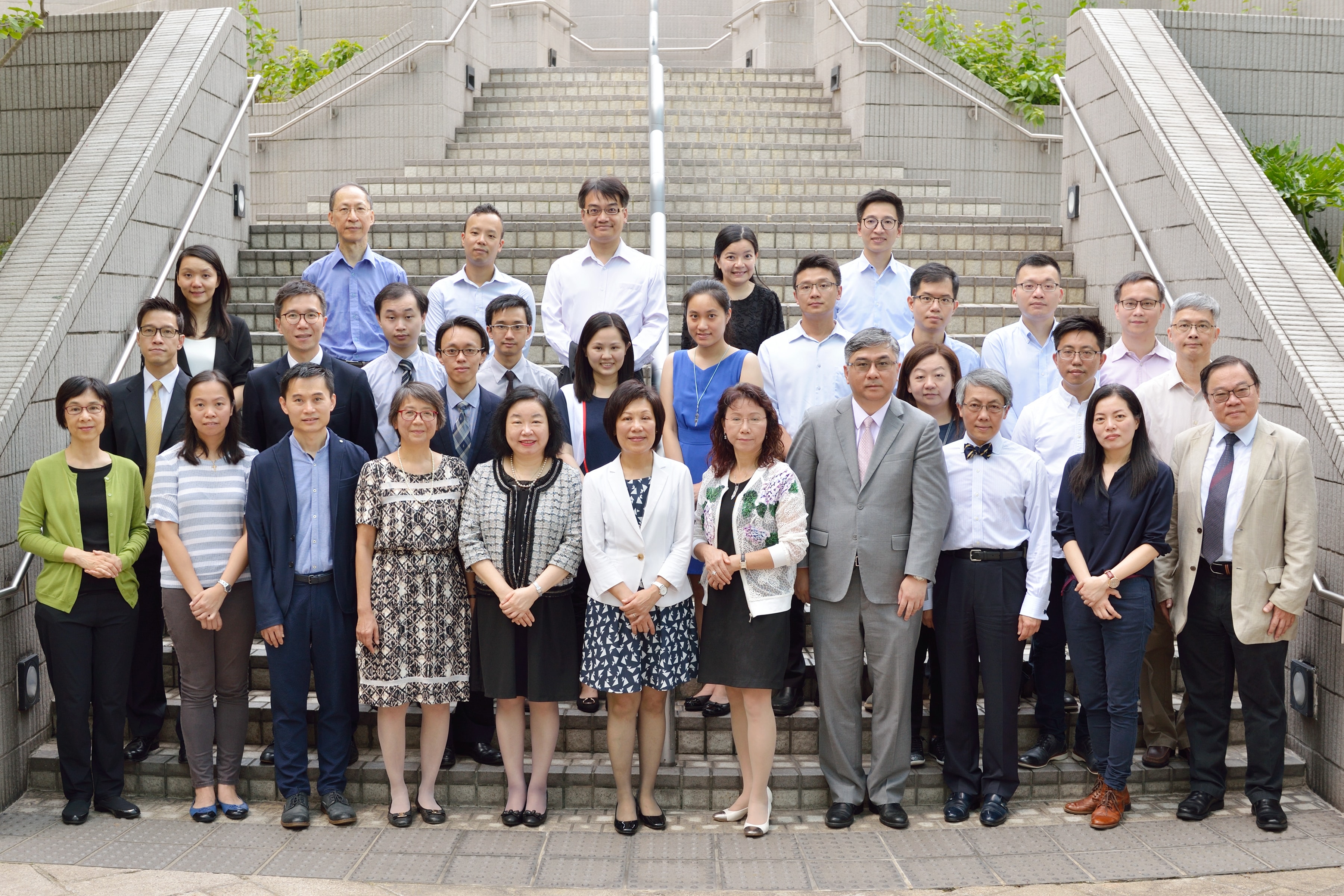 Bachelor of Medicine and Bachelor of Surgery (MBBS)
A medical curriculum based partly on problem-based learning has been implemented by the Medical Faculty. Pathology teaching is one of the important disciplines in the 6-year medical curriculum
Bachelor of Chinese Medicine (BChinMed)
Teaching in the 6-year Chinese medical curricula of the Medical Faculty includes a specially organized 3-credit Immunology course and a 6-credit Pathology course, as well as subjects on the use of diagnostic clinical laboratories.
Bachelor of Dental Surgery (BDS)
Besides its main teaching responsibility with the Medical Faculty, the Department also contributes to teaching in the Faculty of Dentistry's 6-year curriculum.
Bachelor of Biomedical Sciences (BBiomedSc)
Our Department coordinates 2 courses on the basic mechanisms and diagnostic methods of human diseases, i.e., the compulsory course 'Molecular Diagnostics Laboratory' (BBMS 3004), and the elective course 'Mechanisms and Pathology of Diseases' (BBMS 3003).
Postgraduate
There are currently over 40 postgraduate students in the Department studying for the research degrees of MPhil and PhD. The Department also offers a Master of Molecular and Diagnostic Pathology (MMDPath) programme to health care professionals, providing a wide range of topics in Molecular and Diagnostic pathology. At the same time we actively engage in the teaching for the degree of Master of Medical Sciences (MMedSc) offered by our Medical Faculty. The Specialised Courses organized by the Department are accredited by the Hong Kong Medical Laboratory Technologists Board.
Professional Training
The Department is actively engaged in postgraduate training in the various clinical disciplines of pathology. Trainees currently take the Fellowship of the Hong Kong College of Pathologists examinations and usually either the membership examination of the Royal College of Pathologists (U.K.) or the Australasian College Fellowship examinations as well.
Research
All staff are engaged in research as well as in teaching and hospital work. The pattern of disease in Hong Kong is now similar to that in the West, although certain diseases e.g. hepatocellular and nasopharyngeal carcinoma are much commoner here. The research interests of staff are focused mainly on oncology and, on a divisional basis, include:
Anatomical Pathology
Studies of molecular genetics in various types of cancer, e.g., breast, liver, lung, colon; tumour angiogenesis, cytokines and tumour-associated macrophages in cancer; genetics of hereditary renal diseases; molecular genetic studies on gestational trophoblastic disease; cytogenetic study of tumours by chromosome ISH; oncogenic viruses in tumours of the lymphoreticular system, liver and nasopharynx, etc.
Haematology
Molecular genetics of leukaemia, thalassaemia and coagulation; epidemiology of childhood leukaemia; cytogenetic and molecular study of haematological malignancies; thrombophilia; haemopoiesis, etc.
Immunology
B cell origins and development; follicular dendritic cells and prions; comparative immunology
State Key Laboratory
The
State Key Laboratory for Liver Research (SKLLR)
was set up and approved by the Ministry of Science Technology of China in the summer of 2010. The SKLLR aims to enhance our understanding in the pathogenetic mechanisms of HBV, cirrhosis and liver cancer by engaging in cutting-edge basic research, and develop better diagnosis and new/better treatment modalities for HBV infection and liver cancer. The SKLLR brings together researchers from different specialties and with various expertise. This SKLLR will lead new research and treatment directions in liver diseases and nurture a new generation of scientists and clinicians in this field.