Undergraduate
The Department's main teaching commitment is to the undergraduate M.B., B.S. course (Bachelor of Medicine and Bachelor of Surgery). Medical students receive instruction in principles of pathology and systemic pathology in the form of lectures, practicals, tutorials, structured tutorials, Problem-Based Learning and class cases mainly during the first and second year of the 6-year curriculum. The intake of medical undergraduates is approximately 280 per year.

For details of our undergraduate medical teaching involvement, please refer to this document.

Download our 2019 Brochure here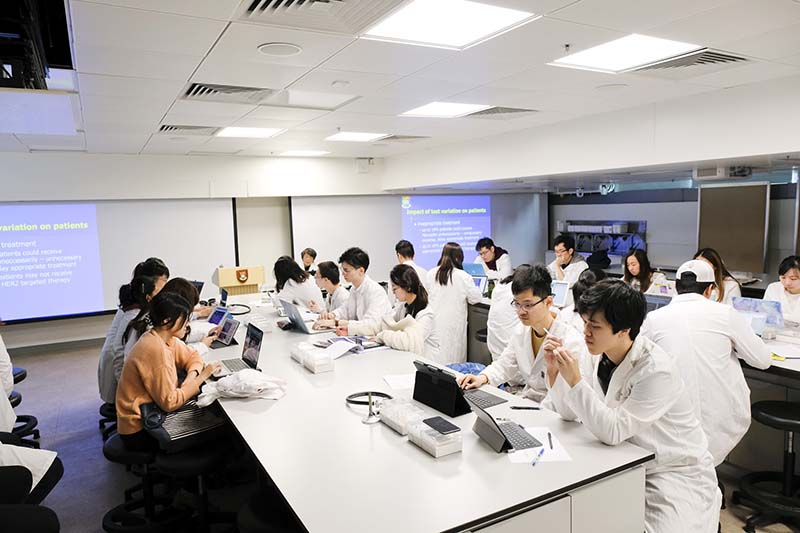 The department's second main teaching commitment, B.D.S. (Bachelor of Dental Surgery), follows a 6-year curriculum and Pathology teaching takes place in the second year of the course. Besides principles of pathology and immunology, teaching includes some aspects of systemic pathology which are relevant to dental practice, and brief introduction to clinical laboratory practice.The B.D.S. degree of this University is recognized by the General Dental Council of the U.K. for registration purposes. The average annual intake of B.D.S. students is 50.
We also participate actively in the teaching of Years III & IV students of the Bachelor of Chinese Medicine programme run by the University's School of Chinese Medicine. Teaching by our department covers Principles of Pathology and Immunology in Year III, and Fundamentals of Diagnosis in Year IV. Student will also have a chance to visit our diagnostic laboratory so as to appreciate the optimal use of pathology service for patient management. The current annual student intake is approximately 30 and the programme has been fully recognized by the Committee on Assessment of Chinese Medicine Degree Courses of The Chinese Medicine Council of Hong Kong.

Other teaching commitments of the department include B.Sc.(BiomedSc) - Bachelor of Biomedical Sciences, and B.Sc.(NurStud) - Bachelor of Science in Nursing Studies.

The training of junior pathologists is also a major responsibility of the Department. Such training is given as direct head-to-head microscopy sessions using multi-headed microscopes, postgraduate training seminars, departmental slide seminars, and post-mortem supervision.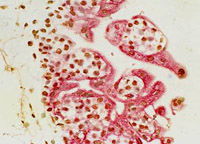 Useful Links